UPDATE -  09/09/22
I am delighted to say that 'Voices of Earth & Air; Volume 4', featuring my works 'My Hiding Place', and 'Adiraï' has been released through Nanova Records, and is now available for streaming and purchase across all platforms! 

This is a hugely exciting moment, and of course I am deeply grateful to everyone who contributed to the crowdfunding project that has enabled my work to be recorded and commercially released. Thank you! 
- You can find all the details about the album by following the link below: 

 https://www.navonarecords.com/catalog/nv6465/
Help me fund this amazing dream project!
The voice is my passion; singing with it, teaching it, and writing for it. It's been a dream of mine for a long time to have my music recorded and commercially produced, and I'm delighted that I have been presented with the amazing opportunity to have two of my choral pieces commercially recorded with the GRAMMY Award nominated PARMA Recordings. 

Back in 2018 I applied for one of PARMA's call for scores, and my piece 'Carolina's Jig' was subsequently selected for recording and inclusion on the album 'Divisions of Memory', featuring cellist Thomas Mesa. Upsettingly, due to the COVID-19 pandemic, the final stages of production of this amazing album are on hiatus,  but the launch and live performances will still happen as soon as they are able (hopefully Summer 2021). 

Despite the set-back to the Thomas Mesa project, PARMA have presented me another amazing opportunity; recording of not one, but TWO of my most special and successful choral works to date;
'My Hiding Place (Psalm 32)', originally written for the Choral Chameleon Summer Institute, and which has gone on to win 2nd prize in the Edwin Fissinger Award 2019, and The W H Lincoln Trophy at the Guernsey Eisteddfod 2018  
AND....
'Adiraï (misplaced)', Winner of the YNYC Young Composers Award 2018, which has also been performed by the BBC Singers, and broadcast on BBC Radio 3. 
These two pieces will be recorded by the Kühn Choir, conducted by Lenka Navrátilová in Prague . Due to the continuing COVID Pandemic, the recording schedule for this project has also been pushed back, but is currently slated for starting projection in the Summer of 2021. This is an absolute dream come true for me, to be able to secure commercial recordings of my choral work, and especially with two of my pieces which are most dear to my heart. 
Now for some Hard Truths....
Producing professionally recorded work is a lot of money, and the larger the ensemble, the more expensive. PARMA have been amazing in helping me out with generous subsidies to help reduce the costs, but even with those in place, getting these pieces recorded, which entails paying for performers, studio costs, production etc... will still cost me just shy of £10,000! 
In total honesty... I simply don't make enough money to spare that kind of investment in myself. I'm incredibly proud to have built my career as a self-employed musician from the ground up - It's not easy! BUT, it is hugely rewarding and I truly love what I do. That said, I am at the stage where pushing my career to the next level requires a greater financial investment than I can physically generate from what I already do, and my income has also taken a huge knock from the COVID-19 Pandemic.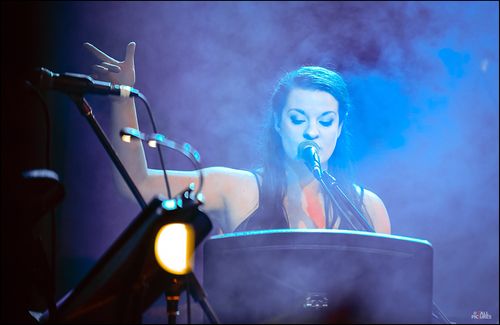 But this is where YOU can help!
ANY donation, however big or small, will help me immensely in covering the costs of this amazing opportunity. I am delighted to say that my initial goal of raising £5,000 was reached early in October 2020, with the bulk coming from individual donations on my GoFundMe page, and the rest coming from various private donations and a fundraising concert with The Accidentals (for whom I am composer-in-residence). Thank you so much to everyone who has contributed so far - your donations will contribute to; 
Costs of recording (sound engineers, editing, mixing etc)
Paying the performers for rehearsal and in the studio 
(there's 26 people in the choir, and the musical director!) 
Costs of album design, production and distribution 
Additional PR production, including promotional video (see the video of Thomas Mesa at the top of the page for example)